Unsafe!: Lieel Icos Cialis tadalafil 80mg and 100mg tablets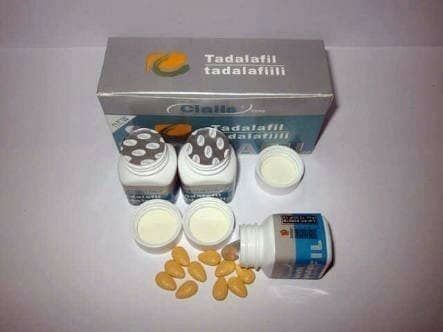 Lieel Icos Cialis Tadalafil 80 mg and 100 mg tablets, which have been intended for the treatment of erectile dysfunction,  have been examined by national authorities in several countries, and found to be dangerous.
"The Therapeutic Goods Administration (TGA) has tested products labelled Lieel Icos Cialis tadalafil 80 mg and 100 mg tablets (as compared to Lilly's genuine products) and found that:
      The tablets did not contain the stated substance tadalafil.
      The tablets contain the undeclared substance sildenafil.
      Consumers are advised that sildenafil is a prescription-only medicine," the
Australian authority warns.
Hong Kong's Drug Office adds: "In Hong Kong, there are four Cialis tablets products are registered by Eli Lilly Asia, Inc. and manufactured by Lilly SA. All of them are prescription-only medicines. The Lieel Icos Cialis tadalafil tablet as mentioned in the TGA's announcement is not a registered pharmaceutical product."
In fact, the compound is illegal in most jurisdictions.
Consumers are advised to get a prescription for the legally available drugs.
What is Cialis Tadalafil?
Cialis Tadalafil is a perfectly legal and effective drug which may be taken for erectile dysfunction.
Tadalafil is the active ingredient, and it is an inhibitor (meaning it holds back) for PDE5 (a type of Phosphodiesterase). This is a type of enzyme that has been shown to be different in different types of cells,  are often targets for pharmacological inhibition due to their unique tissue distribution, structural properties, and functional properties.
This type of inhibitor can prolong or enhance the effects of physiological processes, and Tadalafil holds back the production of the enzyme that prevents that prevents the mechanism for obtaining an erection from working as it should.
"Nitric oxide is released during the sexual stimulation that leads to the inhibition of PDE5 and the increase of blood in the corpus cavernosum (a type of smooth muscle) of the penis," according to an expert at the Department of Urology at Case Western Reserve University School of Medicine. In fact, when a man is sexually stimulated, and does not suffer from Erectile Dysfunction, nitric oxide gas is release naturally to relax that smooth muscle.
Some men claim that it also delays ejaculation, but there is no scientific proof for this claim.
When the enzyme is blocked, the blood flows smoothly into the relaxed smooth muscles of the penis and causes an erection when sexual arousal is present.  Drugs like Cialis and Viagra can have an effect over a long period, but Cialis is known for lasting longer, and has earned the sobriquet "the weekend drug." It has been known to work for up to 36 hours.
Cialis Tadalafil is also used to treat  urinary urgency, hesitancy, weak stream, dribbling, and incontinence, as well as enlargement of the prostate, called benign prostate hyperplasia. This is a common condition as men get older. An enlarged prostate gland can cause uncomfortable urinary symptoms, such as blocking the flow of urine out of the bladder. It can also cause bladder, urinary tract or kidney problems.
What is Erectile Dysfunction?
Erectile dysfunction (ED) is when a man cannot achieve or sustain an erection, whether on a persistent basis, or off and on. Men who cannot have or maintain an erection at least 75 percent of the time that they attempt sex are considered to have erectile dysfunction.
Erectile dysfunction makes sexual intercourse impossible. Men first begin to suffer from it around the age of 40, according to a report by the Massachusetts Male Aging Study. They also found that an estimated 18 to 30 million men are affected by erectile dysfunction.
Having Erectile Dysfunction doesn't mean that you don't desire women any longer. There may be nothing wrong with your libido, but your body simply no longer responds the way it should when you experience physical desire. And usually this is a physical problem.
Diabetes is, by far, the most significant cause of Erectile Dysfunction. Approximately half of the men with diabetes, and in particular Type 2 diabetes, experience erectile dysfunction. It can stem from damage to nerves and blood vessels caused by poor long-term blood sugar control, according to the Mayo Clinic.
Nevertheless, good blood sugar control can minimize this risk.
In addition, the following four diseases can lead to erectile dysfunction by interfering with blood flow or nerve impulses throughout the body.
                 Cardiovascular disease
                 Atherosclerosis (hardening of the arteries)
                 Kidney disease
                 Multiple sclerosis
For many men, a simple change in lifestyle can make a vast physical difference.
Try these approaches to improve erectile dysfunction and your overall health, the Mayo Clinic says:
       Stop smoking. Tobacco use, including smoking, narrows your blood vessels, which can lead to or worsen erectile dysfunction. Smoking can also decrease levels of the chemical nitric oxide, which signals your body to allow blood flow to your penis.
       Lose excess pounds. Being overweight can cause — or worsen — erectile dysfunction.
       Include physical activity in your daily routine. Exercise can help with underlying conditions that play a part in erectile dysfunction in a number of ways, including reducing stress, helping you lose weight and increasing blood flow.
       Include physical activity in your daily routine. Exercise can help with underlying conditions that play a part in erectile dysfunction in a number of ways, including reducing stress, helping you lose weight and increasing blood flow.
Limit or cut out alcohol. Excess alcohol can contribute to erectile dysfunction. If you choose to drink alcohol, do so in moderation. For healthy adults, that means up to one drink a day for men older than age 65, and up to two drinks a day for men age 65 and younger.
Should you choose Cialis Tadalafil?
On television, we see men happily popping drugs for Erectile Dysfunction, and having no visible issues.
In fact, there can be side effects to Cialis Tadalafil, and to the other drugs that treat Erectile Dysfunction, including headaches (the most common side effect), backache and stomach upset, facial flushing (reddening), diarrhoea, flu-like symptoms, nausea, blurred vision, changes in color vision, and abnormal ejaculation.
More serious potential side effects include hearing and vision loss. PDE5 inhibitors may affect platelet function and therefore prolong bleeding. Cialis Tadalafil should be used cautiously in patients with bleeding disorders or active ulcers. Tadalafil should not be combined with Adcirca (another form of tadalafil) or other PDE5 inhibitors, for example, vardenafil (Levitra) or sildenafil
And, you will often hear jokes about how long an erection lasts, but it's not funny: Priapism is a serious medical problem, one that should be treated in an emergency room.
Priapism can cause serious complications. The blood trapped in the penis is deprived of oxygen. When an erection lasts for too long, this oxygen-poor blood can begin to damage or destroy tissues in the penis. As a result, untreated priapism can cause erectile dysfunction, thus making further use of drugs like Cialis Tadalafil and Viagra impossible.
Should you take Cialis Tadalafil?
Harvard Medical School suggests you consider the following:
How often do you have sex? If it's two or more times a week, a daily pill might be a reasonable choice, since the drug continually circulates in your bloodstream.
How important is spontaneity? A daily pill clears the path for sex at any time—if the drug works for you. (Remember, just like other drugs for Erectile Dysfunction, it may not work for everyone). On the other hand, the 36-hour window offered by the nondaily version of Cialis might offer enough spontaneity.
Have side effects of your current ED pill been bothering you? Taking a daily low-dose pill may reduce side effects, though it may reduce effectiveness as well. In studies, the most common daily pill side effects were headache, muscle pain, indigestion, and back pain.
How much alcohol do you drink? Men taking Cialis for daily use can experience a worrisome drop in blood pressure if they drink too much. Cialis Tadalafil and alcohol both reduce blood pressure, so, when you combine them, blood pressure may plunge causing you to feel dizzy, to get headaches and an increased heart rate.
What other medications do you take? Ask your doctor if any medications or supplements you take might interact with a daily erectile dysfunction pill, including blood pressure drugs, antifungal drugs, and HIV drugs. Also, men taking nitrate medications are advised not to take any ED drugs.
Your partner may well have feelings about all this, and it's something to discuss, and not something to be hidden away or kept from a partner, or glossed over because it's embarrassing.
Some drugs also do not mix well with Cialis Tadalafil. There are some drugs that, when you take Cialis Tadalafil, increase the levels in your blood. These include erythromycin, ketoconazole (Nizoral), itraconazole (Sporanox), indinavir(Crixivan) and ritonavir (Norvir). If you are taking these drugs, consult your doctor who may recommend reducing the dosage – high levels of concentration may augment the side effects.
On the other hand, the effects of Cialis Tadalafil may be reduced if you take Rifampin, carbamazepine (Tegretol, Tegretol XR, Equerto, Carbatrol), phenytoin (Dilantin, Dilantin-125).
If you take nitrates of some kind for blood pressure or to increase your heart rate, then Cialis Tadalafil enhances these effects, possibly to an undesirable amount. Some common nitrates for these purposes are nitroglycerin, isosorbide dinitrate(Isordil), isosorbide mononitrate (Imdur, Ismo, Monoket), nitroglycerin (Nitro-Dur, Transderm-Nitro) that are used primarily for treating heart pain (angina).
Cialis Tadalafil also increases the effects of some alpha-blocking drugs for example, terazosin (Hytrin) that primarily are used for treating high blood pressure or enlargement of the prostate. Individuals who take these alpha-blockers should be on a stable dose of the alpha-blocker before tadalafil is started. In such situations, tadalafil should be started at the lowest dose. If the patient is already taking tadalafil, the alpha-blocker should be started at the lowest dose. Combining tadalafil with alpha-blockers for treatment of BPH is not recommended.
Dosage
Cialis comes in yellow, film-coated and almond-shaped tablets.
Dosage runs from 10 mg for the initial dose, taken orally at the discretion of the user prior to sexual activity. After that, maintenance doses are from 2.5 mg  up to 60 mg. Higher doses should only be taken under the strict supervision of a doctor who can judge efficacy and tolerability.
Cialis Tadalafil can be taken either once, with a 36 hour window in which to have sex, or every day, so that it's possible to have sex daily. Your personal habits and feelings should help you to choose what's right, with due consideration of the side effects (discussed below).
It is possible to take Cialis Tadalafil for up to 24 months, according to a 2004 study. "Four hundred ninety-three (42.0 percent) men completed 24 months of treatment. In addition, a further 234 (19.9 percent) completed 18 months of treatment due to a sponsor decision to reduce the study duration. The total tadalafil exposure was 1676.0 patient-years. Tadalafil was safe and well tolerated," the study showed.
Tadalafil at doses of 5, 10, or 20mg taken as needed up to once daily for 18 to 24 months was safe and well tolerated. These findings support the long-term use of tadalafil in the clinical management of erectile dysfunction.
Should Women take Cialis Tadalafil?
Female sexual dysfunction (FSD) may be due to physical or psychological factors. In the United States, about 43 percent of women report sexual problems, and 12 percent report that these problems are the cause of distress. Female-specific diagnoses of sexual dysfunctions include female orgasmic disorder, female sexual arousal disorder (FSAD), hypoactive sexual desire disorder (HSDD), dyspareunia, and vaginismus, according to recent studies.
While the use of PDE5-inhibitors has revolutionized the treatment of male sexual dysfunction, their true place in treating female sexual dysfunction has yet to be confirmed. Although there are various reports of the success of Viagra, Cialis, and Levitra for improved sexual performance in women, there is limited data to support these claims, these studies show.